​Casino Paradise is located at Neo Majestic Hotel in Goa and has been known as a real paradise for all gamblers, hence the name. It covers over 5000 square feet and has old and new games, latest technology and so much more. The casino offers standard and Indian-based games paired with live dealers or advanced systems. All you will need to know about this place is mentioned below, and now you can read the complete review of the casino.
Casino Paradise Goa
Casino Paradise Goa has a wide selection of games. Some of them include standard games such as blackjack, baccarat and poker. Roulette is there as well. But, there is another part of the story. The casino offers virtual games such as virtual roulette and baccarat. There are a few more which include poker and blackjack.

One of the most exciting offers this place has is the robotic baccarat. Players are hosted by a robotic arm that will complete all the tasks such as dealing and moving the cards. It is a nice addition to old and well-known games and can change gambling into something more appealing and even more desirable.
This is just a small glimpse of all the perks the casino has to offer. In a nutshell, you get the ability to play any game of any stake, real or virtual, and a robot can even host you. Yes, live dealers are available, and they are known for their professionalism and their beautiful smile.
Dress code is standard. You should wear clothes with long sleeves and shoes. Flip flops are not welcome here. On the other side of the story, there is no complicated dress code which needs to be explained. In a nutshell, you need to dress casual and without investing in expensive tuxedos or similar clothes.
The casino is open 24/7 throughout the year. There are no limits regarding the games or anything similar. What this means is that you can visit the casino when you are on vacation or when you are visiting Goa in general. The low entry fee and stunning games are probably all you will need to know to enjoy. There are different packages available, but this is something we will cover later on.
Casino Paradise Goa Entry Free
Casino Paradise Goa entry fee is mandatory, as it is apart of the regulation, with every casino in Goa to have an entry fee. However, it is lower than you would expect. The fee is INR 1000, and it applies through week and year. You can enjoy the games and have a great time at any given moment, and you can easily enjoy some of the most advanced and the most appealing casino games of all times.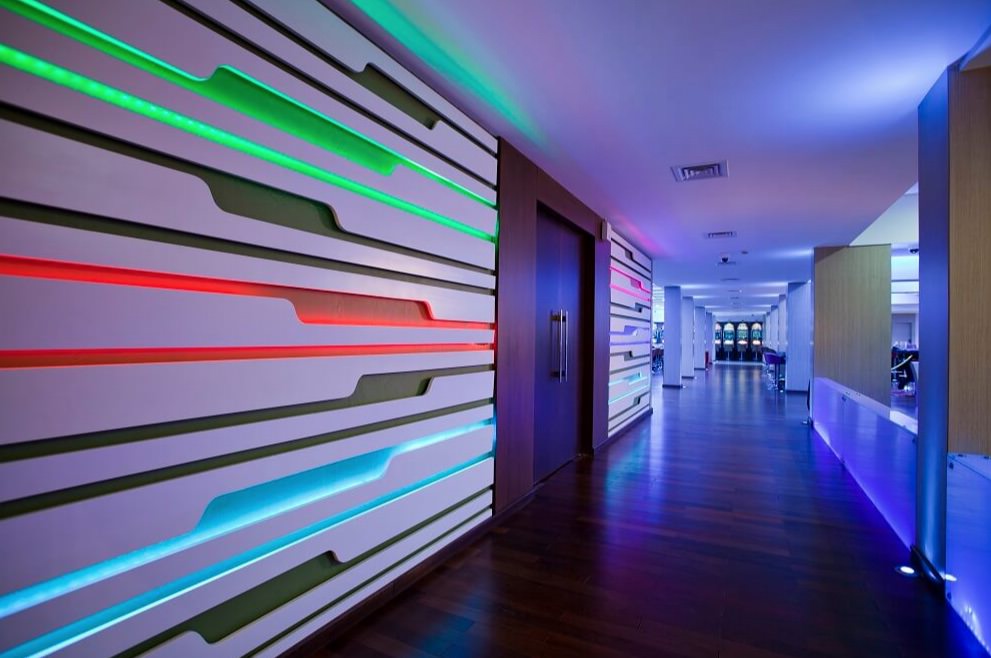 For the fee, you are paying you to get some perks. The first one is unlimited food from a buffet and the second one is the alcoholic beverages in endless amounts as long as you are sitting and playing at one of many tables.
Casino Paradise Owner
The Casino Paradise owner is the prolific Casino Pride Group. They also run Casino Pride 1 and 2 which is casino located on a boat if you are interested. The same group has been known for getting countless awards, mostly for offering the best services in Goa. They are also professionals in what they do, and they have been linked to numerous establishments and facilities in Goa and India in general.
The same group owns some of the best resorts in Goa. You can visit any one of them at any given moment, and you will enjoy as much as possible, we guarantee. Casino Pride Group operates casinos, resorts and hotels. Although they have five hotels under their coverage, Casino Paradise and Neo Majestic Hotel are the biggest of them all. They are visited by millions of people from all over the globe every single year.
Casino Paradise Packages
Casino Paradise packages offer a variety of offers for all types of guests. The first one we are going to explain is the Platinum package. It will cost you INR 30.000, and you get the same amount in OTP. This package is valid for two persons, it gets you two days and three nights sat a hotel and pickups and dropping to the airport. Also, you get complimentary food and beverages. Breakfast and lunch are both included in the package, and they are delicious accessories if we can add.


You can get another silver package that will place you in Nova de Goa hotel. It is a far more affordable option. You will pay INR 19.000, and you get INR 19000 in OTP. The same perks as in the first case, are offered. You get breakfast, complimentary food and beverages in a casino, and the hotel employees will pick you up and drop you once your trip is made. This package is also valid for two persons and two nights, three days.
When it comes to the packages, Casino Paradise is one of the best values for money. The packages are reasonably affordable, but they give you so much more. In other words, you get all you will ever need, and you can enjoy your time here, period. All packages come with bed and breakfast as you were able to see. The food and beverages are available while in the casino only.
Casino Paradise Casino Goa Review
This Casino Paradise Goa review showcases why Casino Paradise is one of the best casinos in Goa and deserves your full attention. It is loaded with games, and it has stunning personnel and so much more. You can have a great time while on your vacation, and you can visit them at any given moment. There are a lot of packages available at a low price but stunning offers. Don't forget that the casino operates through the year and it covers 5000 square feet! As such, we highly recommend Casino Paradise, and we believe it is one of the best and the most appealing establishments of this kind in Goa and possibly in the world.
Casino Paradise Goa Images